Recent Concrete Lifting Work Completed
See Our Recently Completed Jobs In The Delaware, Maryland, And Virginia Area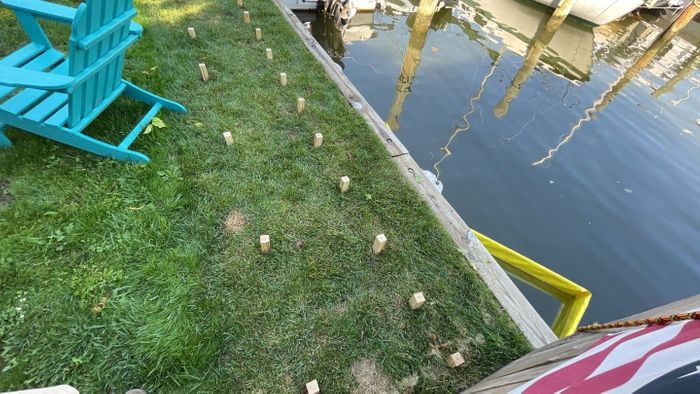 If you have a bulkhead and you are starting to see divots/sink holes in the soil leading to the bulkhead then our Single Component Terra-Lok 24-120 is for you.
When you see the divots/sink holes in the ground that is a sign that you have soil eroding through the bulkhead.
The Single-Component foam is eco-friendly and forms a water-resistant seal. It is proven to displace standing water, fill voids and cracks, and regenerate a water-tight barrier.
Not to mention, our method of seawall repair is about half the cost of replacing the concrete/wood seawall entirely and is...
more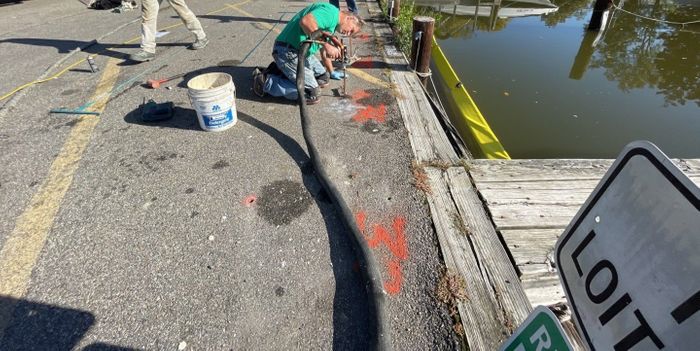 Stabil Solutions, Inc offers many solutions with our different types of Polyurethane Foam to fill voids, densify soils, lift concrete, seal cracks, and many other solutions.
In this instance, we received a phone call from a local engineering company hired by the Town of Queenstown to look over their Piers along 1st & 2nd Ave. The town was looking to find a way to preserve the bulkhead as long as possible and fix the voids presented under the blacktop and mitigate soil erosion coming from the bulkhead.
Pictured below you will see that the blacktop is starting to cave in...
more