Commercial & Industrial Foundation Lifting
Revitalize Your Property
In the heart of Chestertown, MD, Stabil Solutions, stands as your ally in combatting sunken-in, cracked, or uneven concrete. We understand the importance of a solid foundation and bring years of expertise in commercial and industrial foundation lifting to every project we undertake. Let us share how we can elevate your property's stability and appearance.

Better Business Bureau Rated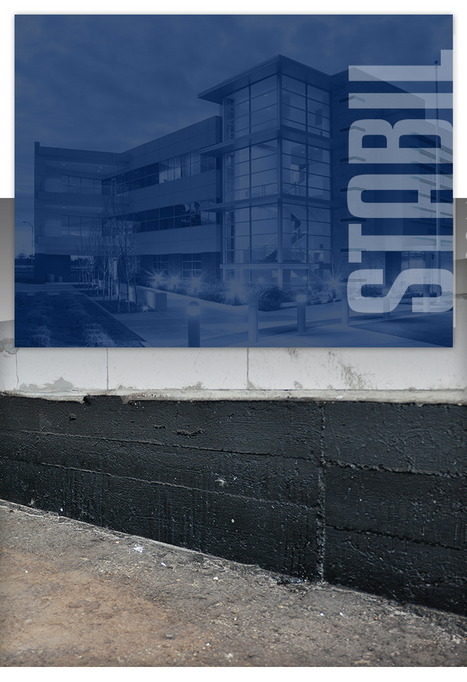 The Concrete Leveling Experts
When sunken or uneven concrete threatens your property, our concrete leveling company steps in as your reliable partner. Our advanced techniques allow us to effectively raise concrete slabs, erasing unsightly cracks and ensuring a smooth, level surface. From sidewalks and parking lots to warehouse floors and industrial complexes, we are equipped to address a wide range of challenges.
TESTIMONIALS
Excellent customer service - regular communication when there were rain delays. Was the best price as well. Gave estimate efficiently by using photos i uploaded. The work was very good - can hardly tell any work was done at all as they filled all cracks and holes and cleaned up nicely. Would highly recommend them

Ravi J.

Mike was fantastic. Easy to work with. On time and provided recommendations on ways to best accomplish the task. Finally, came in under his estimate and his estimate was a good bit lower than what I was expecting based on online research. A++

Lance B., Havre de Grace, MD

Mike was fantastic. Easy to work with. On time and provided recommendations on ways to best accomplish the task. Finally, came in under his estimate and his estimate was a good bit lower than what I was expecting based on online research. A++

Thanks Mike. Your service was very professional. Great communication both e-mail and telephone. Timely responses and accurate estimate. Work completed was exactly as hoped, great outcome. You also identified another slab that needed adjusted and corrected that issue as well. I would and will recommend your service.

Jim H., Baltimore, MD
Experience The Advantages
Safety and Accessibility
Sunken or uneven concrete surfaces create tripping hazards and impede easy movement. Our foundation lifting techniques restore levelness, eliminating the risks associated with an unstable surface.
Cost-Effective Solutions
Traditional methods of foundation repair often involve extensive excavation and replacement, which can be time-consuming and costly. Our commercial and industrial foundation lifting approach is efficient and minimally invasive. By injecting polyurethane foam beneath the sunken concrete, we eliminate the need for extensive construction, reducing both the time and expenses involved.
Prevention of Future Issues
Sunken concrete is often a symptom of underlying ground settlement or erosion. Our foundation lifting process not only raises the concrete but also addresses the root cause by stabilizing the ground beneath.
Minimal Disruption
As business owners or property managers, disruptions to operations can be detrimental. Our foundation lifting process is quick and efficient, minimizing downtime and allowing you to continue your business activities with minimal interruption. This is especially crucial for industrial spaces where production schedules are tight.
Eco-Friendly Option
Our foundation lifting approach utilizes polyurethane foam, which is an environmentally friendly material. Unlike traditional methods that may involve extensive excavation and disposal of old materials, our process generates minimal waste and has a lower environmental impact.
Tailored Solutions for Businesses
We recognize that commercial and industrial spaces have unique demands. Our team approaches each project with meticulous attention to detail, offering tailored solutions that not only fix the issue at hand but also prevent future problems. As we raise concrete slabs, we restore safety, accessibility, and aesthetic appeal to your property — elements that are crucial for maintaining a thriving business environment.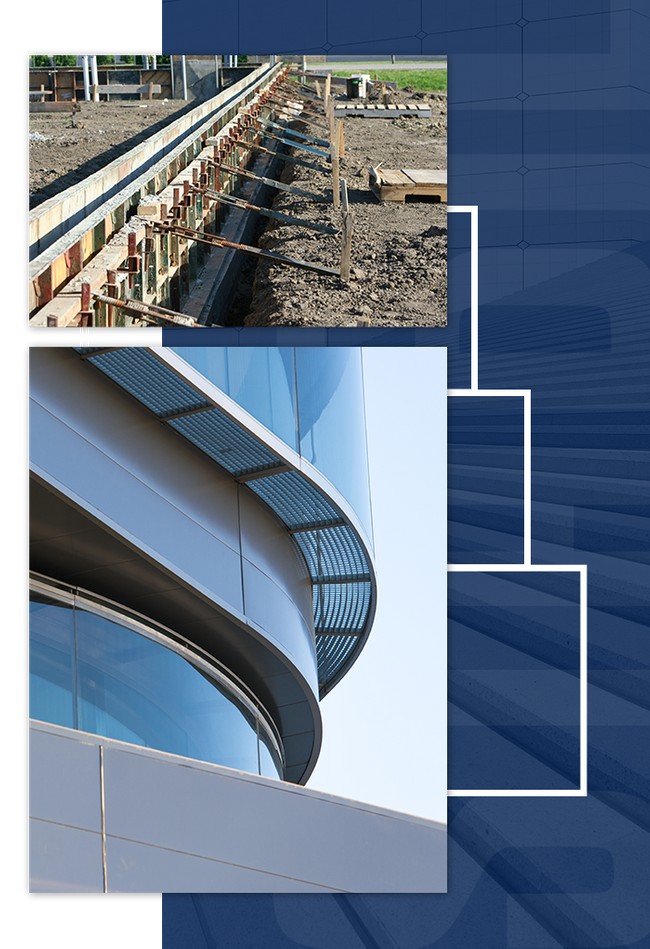 Precision & Technology
At Stabil Solutions, we blend craftsmanship with cutting-edge technology. Our method involves injecting polyurethane foam beneath the sunken concrete, which expands and lifts the slab with precision. This innovative approach not only restores the slab's level but also reinforces the ground underneath, providing long-lasting stability that traditional methods can't match.
Enhance Property Value
A sunken or uneven concrete surface not only poses safety risks but also diminishes the visual appeal of your property. Our industrial foundation lifting services not only restore structural integrity but also enhance the aesthetic value of your space. Boosting curb appeal goes hand in hand with safeguarding your investment, making it an excellent decision for both practicality and resale value.
Transforming Properties One Lift at a Time
Our track record speaks for itself. Stabil Solutions has successfully executed numerous commercial and industrial foundation lifting projects in Chestertown and beyond. The testimonials of satisfied clients stand as a testament to our commitment to excellence and dedication to transforming properties through precise, efficient, and top-quality work.
Sunken concrete might seem like a challenge, but with Stabil Solutions, it's an opportunity for transformation. Whether you're a business owner seeking to level your warehouse floors or a property manager aiming to enhance your complex's safety and allure, we're here to make it happen. Let us raise concrete slabs and elevate your property's potential.