Concrete Raising For Front Steps
Delmarva's Preferred Concrete Leveling Company
Front Step Concrete Lifting Services In Delmarva
The front of your home is the first thing people see when they drive by or arrive at your house. With that being said, you want to make sure it's aesthetically pleasing and without any eye sores. Furthermore, you want to make sure the entrance to your home is safe and stable to prevent anyone from tripping or falling while they make their way into your home.
If your front steps are uneven or have hazardous cracks, it's time to call a concrete leveling company for assistance. Stabil Solutions is one of the preferred concrete lifting companies in the area, and has extensive experience in lifting concrete front steps in a timely manner, and at an affordable price. Continue reading to learn more, and contact us today to request a quote.

Free Estimates & Inspections

Quick, Reliable Service

Better Business Bureau Rated

All Work Warrantied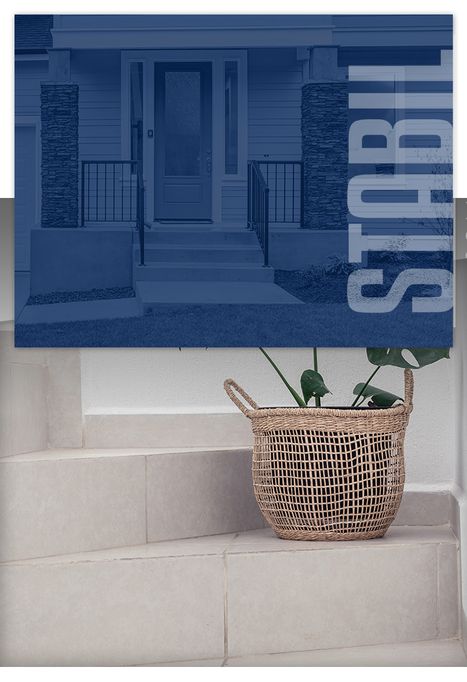 Why Use Our Concrete Leveling Services For Your Front Steps?
At Stabil Solutions, the safety and integrity of our customers' concrete on their property is our top priority. Without stable concrete, there are many risks and potential accidents that can occur, whether it be your home's foundation failing or causing someone to lose their footing and become seriously injured. That's why our concrete raising company in Delmarva is here to provide exceptional concrete leveling services to prevent any accidents from occurring. Listed below are a few of the many reasons why so many homeowners in Delmarva choose our concrete leveling company to lift their front steps on their property:
Better Business Bureau Rated
Warrantied Work
Fully Licensed and Insured
20+ Years of Industry Experience
Free Estimates and Inspections
Quick and Reliable Services
Saving of 50-70%
If you walk past your uneven front steps every day and keep thinking to yourself, "I need to get those fixed," give Stabil Solutions a call today. We will provide you with a free estimate and inspection to get your front steps raised back to where they need to be. All you have to do is request a quote online, and we will take care of the rest!
TESTIMONIALS
Excellent customer service - regular communication when there were rain delays. Was the best price as well. Gave estimate efficiently by using photos i uploaded. The work was very good - can hardly tell any work was done at all as they filled all cracks and holes and cleaned up nicely. Would highly recommend them

Ravi J.

Mike was fantastic. Easy to work with. On time and provided recommendations on ways to best accomplish the task. Finally, came in under his estimate and his estimate was a good bit lower than what I was expecting based on online research. A++

Lance B., Havre de Grace, MD

Mike was fantastic. Easy to work with. On time and provided recommendations on ways to best accomplish the task. Finally, came in under his estimate and his estimate was a good bit lower than what I was expecting based on online research. A++

Thanks Mike. Your service was very professional. Great communication both e-mail and telephone. Timely responses and accurate estimate. Work completed was exactly as hoped, great outcome. You also identified another slab that needed adjusted and corrected that issue as well. I would and will recommend your service.

Jim H., Baltimore, MD
Why Do Concrete Steps Crack or Become Uneven?
You might be wondering what caused your front steps to begin cracking or sink over time. We at Stabil Solutions are here to explain a few common reasons why this occurs so you can better understand! Listed below are a few of the most common causes of concrete front steps to become uneven:
Poorly Compacted Soil - One of the main causes of front steps sinking or cracking is a result of the soil underneath them being poorly compacted. As a result, the soil shifts, expands, and contracts, causing the front steps to move accordingly.

Foundation Settlement - If the foundation of your home isn't stable or begins to move over time, it will likely cause other concrete around your home to move as well, including your garage floor, front steps, and more.

Poor Mixture of Concrete - If the mixture of concrete that was originally poured wasn't mixed correctly, it can begin to crack or crumble over time, meaning the integrity of your front steps declines in the process.
There are several other reasons that front steps can become uneven or cracked over time. The best way to determine the cause is to call our experts at Stabil Solutions. They will come to your home and inspect your front steps and be able to troubleshoot the cause, as well as provide you with a cost-effective and long-lasting solution.
While most of the causes of front steps sinking or cracking aren't the fault of the homeowner, it's important to have them raised to ensure the safety of you, your family, and your guests that enter and exit your home using your front steps. Let Stabil Solutions in Delmarva provide you with high-quality, long-lasting, and affordable front step concrete lifting services today!
At Stabil Solutions, we offer our concrete leveling services at an affordable price.
However, we understand that lifting your front steps isn't an expense you planned on. With that being said, we offer financing options for all of our concrete raising services so you can get the repairs you need without worrying about the cost. Contact us today to learn more!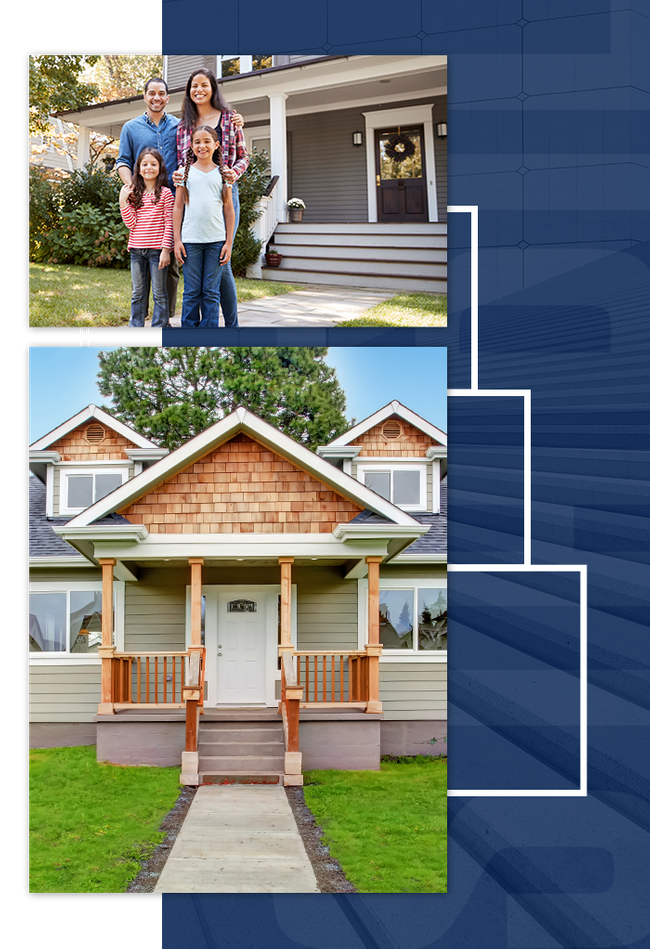 Our Sunken Concrete Repair Process
Now, you're probably wondering how we lift your front steps with our concrete raising services, right? It's a very simple process and allows you to use your front steps as soon as we leave! Here is a quick overview of what to expect:
Inspection and Estimate - Once you request a quote online, we will coordinate a day and time to arrive at your home and take a look at your front steps. After we have inspected your steps, we will provide you with an estimate, as well as financing options before we begin work.

Drill - We will work with you to determine a timeline that works for you and your family to lift your front steps. When we arrive, our team will drill small holes into the existing concrete, preparing the steps to be lifted.

Pump Polyurethane - As soon as the holes are drilled, we will pump polyurethane into the holes, lifting your steps back to the exact right position.

Level Check - We will complete a thorough check once we have pumped the polyurethane to ensure the steps are level.

Fill Holes - After we have completed the final inspection to ensure the steps are in the right position and level, we will fill the holes we drilled, leaving your front steps looking like new again!
If this is the first time you're having your front steps raised outside of your home, you likely have more questions. We at Stabil Solutions are here to provide you with all of the information you need to be educated about the process, as well as everything you need in order to make a decision to have your front steps lifted. Be sure to check out our FAQ page for commonly asked questions. If you would like more information about the process, pricing, and more, please give us a call today!
Need Your Concrete Steps Serviced?