A strong and secure home begins with a stable foundation. Your basement, often overlooked, plays a crucial role in ensuring the structural integrity of your property. At Stabil Solutions, we understand the significance of keeping your basement moisture-free to safeguard your investment and save you thousands in potential repair costs. Our comprehensive basement waterproofing services, proudly serving Chestertown, Maryland, and surrounding areas, are designed to provide lasting protection. We'd like to introduce you to our specialized basement waterproofing solution and discuss why it's essential for your home.

Better Business Bureau Rated
The Importance of Basement Waterproofing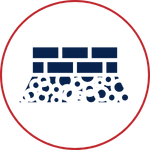 1. Preserving Your Home's Foundation:
Your basement serves as the foundation of your home. Prolonged exposure to moisture can weaken its structural integrity, leading to cracks and damage. By waterproofing your basement, you protect this critical element of your property, ensuring its longevity.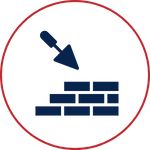 2. Preventing Costly Repairs:
Basement issues can quickly escalate into costly problems if left unaddressed. Waterproofing your basement now can save you thousands of dollars in potential repair expenses down the road. By taking proactive measures, you avoid the financial burden of extensive foundation repairs.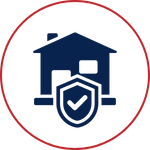 3. Safeguarding Your Investment:
Your home is one of the most significant investments you'll ever make. Basement waterproofing is an essential step in protecting this investment. It ensures that your property retains its value and remains a safe and comfortable living space.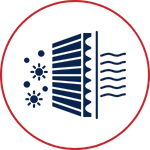 4. Enhancing Indoor Air Quality:
Moisture in your basement can lead to mold and mildew growth. This not only damages your home but also poses health risks to your family. Effective waterproofing prevents these issues, promoting better indoor air quality and well-being.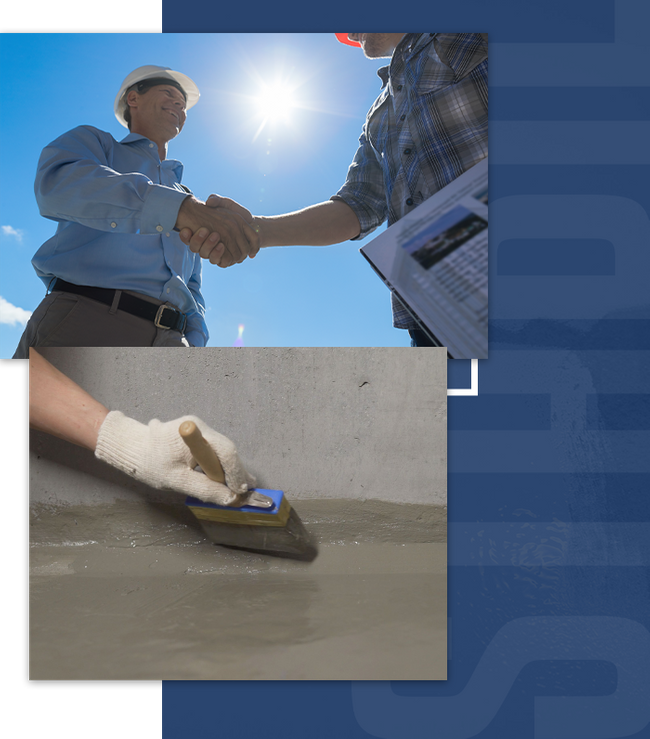 The SANI-TRED® Basement Waterproofing System
At Stabil Solutions, we use the SANI-TRED® DIY basement waterproofing system, a proven and effective solution. This system is designed to provide a permanent fix to your basement moisture problems. It addresses issues like groundwater entry, humidity, mildew odors, and dampness by sealing your basement floors and walls from the inside.
The SANI-TRED® system works on various surfaces, including poured concrete, concrete block, brick and mortar, stone and mortar. When correctly installed, it's guaranteed to last for the life of the structure, making it a long-term investment in your home's protection.
TESTIMONIALS
Excellent customer service - regular communication when there were rain delays. Was the best price as well. Gave estimate efficiently by using photos i uploaded. The work was very good - can hardly tell any work was done at all as they filled all cracks and holes and cleaned up nicely. Would highly recommend them

Ravi J.

Mike was fantastic. Easy to work with. On time and provided recommendations on ways to best accomplish the task. Finally, came in under his estimate and his estimate was a good bit lower than what I was expecting based on online research. A++

Lance B., Havre de Grace, MD

Mike was fantastic. Easy to work with. On time and provided recommendations on ways to best accomplish the task. Finally, came in under his estimate and his estimate was a good bit lower than what I was expecting based on online research. A++

Thanks Mike. Your service was very professional. Great communication both e-mail and telephone. Timely responses and accurate estimate. Work completed was exactly as hoped, great outcome. You also identified another slab that needed adjusted and corrected that issue as well. I would and will recommend your service.

Jim H., Baltimore, MD
Why Choose Stabil Solutions?
Years of experience and thousands of satisfied customers have proven the effectiveness of SANI-TRED® products. Our commitment to safety, eco-friendliness, and customer satisfaction sets us apart.
We provide you with all the tools and resources necessary to tackle your basement waterproofing project. Trust us to help you keep your basement dry, your home's foundation secure, and your peace of mind intact.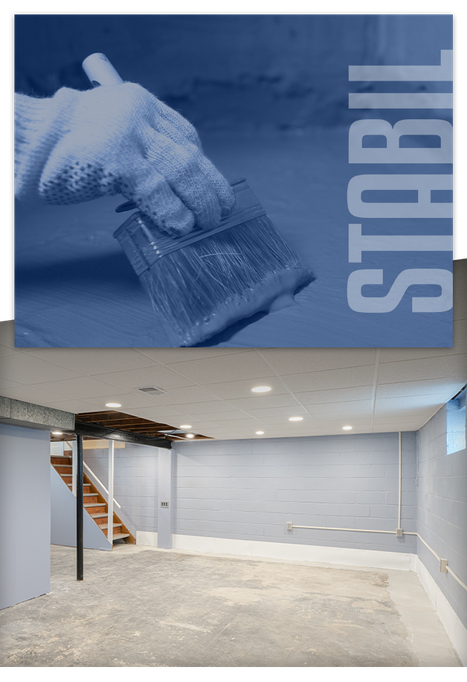 Safeguarding Your Home in Chestertown and Beyond
Our basement waterproofing services extend to Chestertown, MD, and the surrounding areas, ensuring that homeowners in this beautiful region have access to effective solutions for their properties. Maryland's climate, with its varying seasonal weather patterns, can lead to increased moisture challenges in basements. Don't leave your home's foundation vulnerable to the elements.
The effects of a damp basement can be far-reaching and potentially devastating to your property. The structural integrity of your home, the quality of the indoor environment, and the overall value of your investment can be compromised if basement moisture issues are not addressed promptly. That's where Stabil Solutions comes in.
When it comes to protecting your home's foundation and ensuring its longevity, basement waterproofing is an essential investment. Stabil Solutions, with our proven basement waterproofing system, is your trusted partner in safeguarding your home from moisture-related issues.
Don't leave your home's foundation to chance; choose the experts who provide permanent solutions. Contact Stabil Solutions today to learn more about our basement waterproofing services in Chestertown, MD, and the surrounding areas. Secure your home, protect your investment, and enjoy peace of mind in a moisture-free, structurally sound property.