Concrete Raising
Concrete Raising, Lifting, and Leveling Services In Delmarva and the surrounding area
Concrete Lifting In Delmarva
When it comes to concrete lifting services in Delmarva you can trust, give our experts at Stabil Solutions a call. Concrete raising is what we do best, and we have the tools, experience, and knowledge needed to provide you with long-lasting results.
We are a Maryland-based company and provide our concrete leveling services in Central Maryland, the Eastern Shore, Delaware, Southeastern Pennsylvania, and Southern New Jersey. If you are in need of concrete raising services, including assistance with garage floor leveling, driveway lifting, pool deck leveling, or even leveling a basement floor, we are the concrete leveling company for the job. Request a quote today!

Floor Leveling

Driveway Leveling

Sidewalk Leveling

Pool Deck Leveling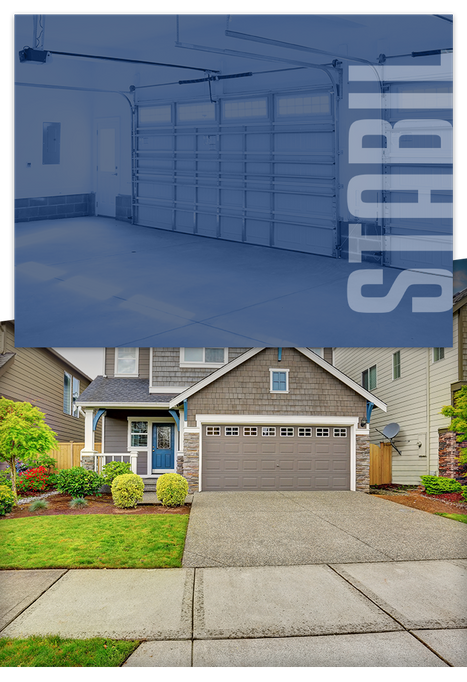 Why Trust Our Concrete Leveling Company In Delmarva?
You can come across uneven concrete any day of the week. Whether you notice your garage floor is slanting in an area, there are cracks in your driveway, or you see uneven concrete steps on your patio, all of that is due to shifting in the concrete. Now, you want to make sure you hire a professional concrete leveling company to ensure it is handled properly and stands the test of time. When you hire Stabil Solutions in Delmarva, here is what you can expect:
We are rated by the Better Business Bureau

All of our work comes with a three-year warranty

We are fully licensed and insured

We have more than 20 years of industry experience

We always provide free estimates and inspections

We provide quick and reliable services

You can save 50-70% of your money when you hire us
To ensure your concrete is raised properly, you want to hire the professionals at Stabil Solutions. We will provide you with exceptional services and results that will remain rock-solid for many years to come. Request a quote today to get started.
TESTIMONIALS
Mike is very knowledgeable and professional. My basement cement slab had settled, the entire length on one side, from a 1/4" to 1/2" in depth. Mike brought it back to flush with the foundation wall....amazing! Highly recommend Stabil Solutions, not just because it's a great product and service, the entire experience was exceptional.

Albert H.

I have a swimming pool that is on a bluff overlooking the Chesapeake Bay, and there was substantial erosion under the foundation. The pool deck had developed two cracks and was in danger of collapsing into the bay. I contacted Stabil and Michael responded to my initial inquiry within 24 hours, and I had my first quote within a day or so. The job was completed yesterday, withing 14 days of my initial call and I could not be more pleased. The pool deck was raised 1/4" and the foundation is stable and good for another 25 years. The quote was spot-on the final price, which was substantially under the two other quotes.

David S., Grasonville, MD

Mike was fantastic. Easy to work with. On time and provided recommendations on ways to best accomplish the task. Finally, came in under his estimate and his estimate was a good bit lower than what I was expecting based on online research. A++

Mike Darling came out last year to fix my father's driveway in Bel Air, MD. I compared his prices to a couple of other companies and choose him for many reasons. Finding an honest and intelligent person in the concrete leveling (aka mud-jacking) industry isn't easy. There are plenty of con artists out there but I quickly realized that Mike was serious about doing things right. He was very easy to work with and did a great job. In one afternoon he took my father's driveway and side walk from very poor condition to something that is completely usable again. And this was for about 1/8th the cost of replacing the driveway. The reason I am writing this review is because I had to call Mike back to my father's house. One section of the driveway settled and needed to be pumped up again. Considering the original condition of the driveway, I'm sure it was always possible that this could happen. This is when you separate the good companies from the bad. I sent Mike a picture of the area that had settled and shortly afte

Joe G., Bel Air, MD
What Is Concrete Raising?
Concrete raising is something you likely come across almost every day. When you're driving or walking around, you will likely be able to spot at least one area where there is a crack down a sidewalk or a driveway that's slanted, especially in a heavily treed area. This is caused by tree roots growing and moving over time. It can also be caused if the sub-base of a home or building wasn't built properly.
Concrete raising services help fix the unlevel or sunken concrete by drilling a pattern of holes through the sunken slabs. From there, grout is pumped under the slab. In doing so, it works to lift the concrete to the desired height. Once the concrete is level, the holes are patched with cement. Check out this visual to get a better idea of the process:

Whatever the case may be that caused the concrete to shift or sink in the first place, we at Stabil Solutions can fix it. When you notice any signs of sunken concrete or unlevel foundation, don't let it go unchecked. In doing so, you will end up spending far more money than you otherwise would if you just address the problem as soon as you notice something isn't right. Contact our concrete leveling experts today to let us know what's going on, and we will provide you with a free inspection and estimate.
We Offer Financing Options!
Not sure if you can pay for our concrete leveling services in full? Don't worry! While you will already be saving 50-70% when you hire our concrete leveling company in Delmarva, you can also take advantage of our financing options we offer. Learn more, and request a quote today.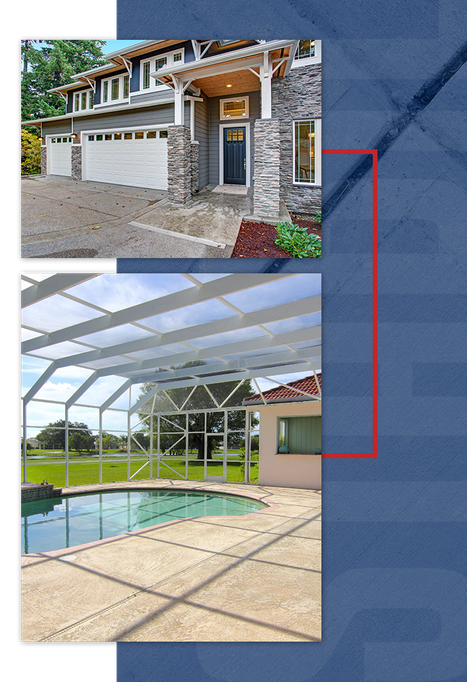 Concrete Lifting Services We Offer In Delmarva
When it comes to concrete lifting services, there is no project too large or complex for our team at Stabil Solutions. Here is a brief overview of a few of the many concrete raising services we offer in Delmarva and the surrounding area:
Floor Leveling - If you notice the floors in your home or building are slanted or unlevel, we can easily lift them back to where they need to be.

Driveway Leveling - Unlevel driveways can be dangerous seeing as they are a highly used portion of your property. Not to worry, we can raise driveways of any size to ensure they are level and safe to use.

Sidewalk Leveling - If the sidewalk outside of your home or business is slanted or uneven, we can help lift it to ensure pedestrians can safely use them without tripping over the uneven surface.

Pool Deck Leveling - Do you notice that water pools in certain areas of your pool deck? That's likely because it isn't even. Let us help you raise it so you can enjoy your pool deck safely and worry-free.
While we mentioned a few of the specific concrete leveling services we offer above, we provide virtually every concrete lifting service you could think of. Just give us a call to talk through what you're needing, and we will arrive at your location to complete a free inspection and offer you a free estimate before we start work. That way, you will know exactly what to expect from the get-go. Contact us today to learn more about our concrete raising services, and request your quote today.
Schedule A Concrete Raising Service In Delmarva Today
At Stabil Solutions, we are here to provide our clients with the peace of mind that leveled concrete offers. If left unchecked, unlevel concrete on your property can cause your guests or customers to trip or fall. Furthermore, if your unlevel or sunken concrete is being caused by a structural imperfection, it can cause a slew of other issues. When you hire a professional concrete leveling company like Stabil Solutions, we can put all of those concerns and worries to rest.
We provide our concrete lifting services in Central Maryland, the Eastern Shore, Delaware, Southeastern Pennsylvania, and Southern New Jersey to homeowners and business owners alike. Request a quote today, and enjoy safe, level concrete tomorrow!