Commercial and Industrial Floor Finishes and Coatings
Top Rated Floor Finishes and Coating Services In Delmarva And The Surrounding Area
Are you in need of high-quality floor finishes and coatings for your commercial or industrial space? Look no further! At Stabil Solutions, we specialize in providing top-notch solutions that are designed to meet the unique needs of a wide range of industries in and around the Delmarva Peninsula. From airplane hangers to distribution hubs, our products are built to withstand heavy traffic and extreme conditions. Whether you require commercial epoxy, rubberized coatings, or joint repair, we have got you covered!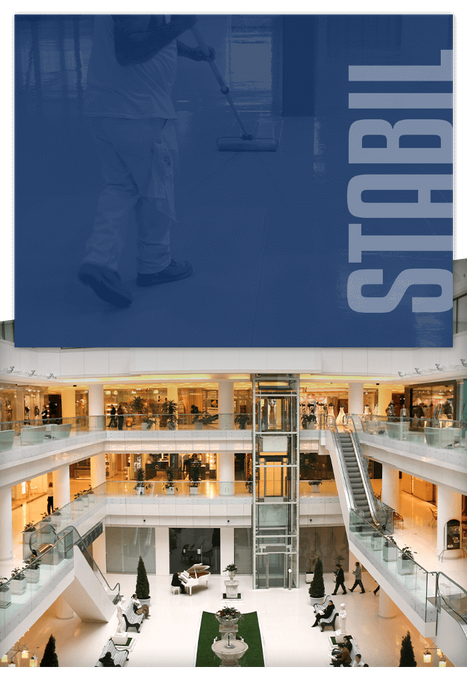 Industries We Serve
Our extensive range of floor finishes and coatings can be tailored to suit various industries, ensuring that your specific requirements are met. We can help with:
Airplane Hangers

Assembly Facility Floors

Auto Dealer Flooring

Auto Repair Shop

Bakeries

Bathrooms

Butcher Rooms

Clean Room Floors

Commercial Kitchens

Distribution Hubs

Dog Kennels

Dog Runs

Dog Washes

Firhouse Floors

Garages

Grocery Store Flooring

Gymnasium Floors

Hallways

Hard-to-Clean Spaces

Hospital Floors

Hotel and Motel Floors

Lab Floors

Loading Docks

Loading Ramps

Lunch Room Floors

Manufacturing Floors

Mechanical Service Bays

Music Room Floors

Office Floors

Parking Structure Floors

Product Shop Floors

Restaurant Floors

Retail Floors

Shopping Mall Floors

Stadium Floors

Store Entrances

Theater Floors

Trailer Floors

Trucking Terminals

Warehouse Floors

And More!

Commercial and Industrial Epoxy
Commercial epoxy coatings are a popular choice in industries where a seamless, durable, and visually appealing floor finish is desired. Epoxy coatings offer excellent resistance to chemicals, abrasion, and impact, making them ideal for spaces such as auto dealer showrooms, commercial kitchens, and manufacturing floors.

Rubberized Coatings
Rubberized coatings provide a soft and flexible surface that is perfect for spaces that require slip resistance and sound absorption. These coatings not only protect the underlying floor from wear and tear but also provide cushioning and noise reduction, creating a more comfortable and pleasant environment for employees, customers, or animals.

Epoxy Self Leveling Mortar
Epoxy self-leveling mortar is a specialized coating used to repair and level uneven or damaged concrete surfaces. This mortar is ideal for spaces that have suffered cracks, chipping, or other surface imperfections. By applying epoxy self-leveling mortar, the floor can be restored to a smooth and even finish, improving both the appearance and functionality of the space.

Joint Repair
Over time, floor joints can become damaged or worn out, posing a risk to the overall structural integrity of the floor. Joint repair coatings are specifically designed to repair and reinforce these joints, preventing further damage and ensuring the longevity of the floor.

Resealing of Expansion Joints
Expansion joints are crucial in commercial and industrial spaces as they allow the floor to expand or contract without causing damage. However, over time, these joints can deteriorate or lose their effectiveness, resulting in a compromised floor. The resealing of expansion joints involves removing the old sealant and replacing it with a fresh, high-quality sealant that ensures the joints remain flexible and well-protected.

Introducing Grain-a-Flex
Grain-a-flex is an exceptional flooring system that offers superior performance compared to epoxy coatings. Designed for both indoor and outdoor surfaces, Grain-a-flex surpasses epoxy in its resistance to vapor pressure, slab movement, and cracking, making it the ideal choice for demanding environments. Not only does Grain-a-flex exhibit greater durability, but it also comes at a more affordable price point and requires less maintenance over time. Installation is quick and hassle-free, so you can enjoy your new flooring in no time.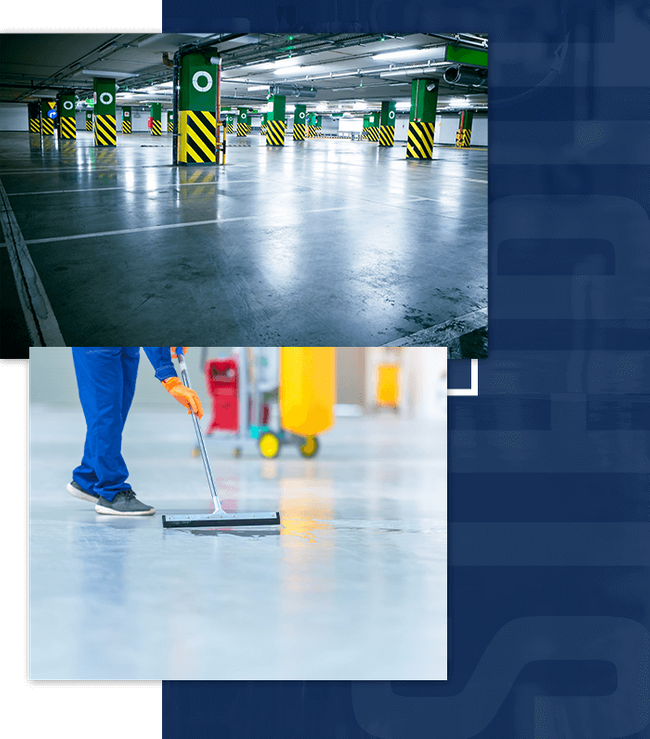 When it comes to commercial and industrial floor finishes and coatings, Stabil Solutions is your trusted partner. As professionals in the field, we understand the importance of durability, aesthetics, and functionality in commercial and industrial spaces. That's why our qualified experts are here to guide you through the process, ensuring that you find the perfect flooring solution for your project. Contact us today to get started!