Concrete Leveling Saves Major Food Retailer Time and Money in Hyattsville Maryland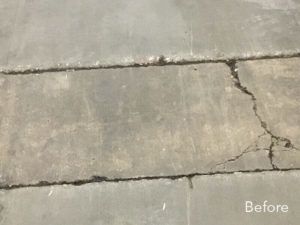 Sometimes even small problems can cause big headaches. For this major food retailer in Hyattsville, Maryland, the difference in the height of these two concrete slabs was causing costly repairs to forklifts and warehouse equipment. The last time this retailer had such an issue, they were forced to shut down for six days while the concrete was cut out and repoured. That's six days of income lost. How costly!
Stabil Solutions was able to level the concrete for them in just one afternoon at a fraction of the cost of the original replacement repair. Keeping them in operation saved them both time and thousands of dollars.